wetlands
(redirected from wetland)
Also found in:
Dictionary
,
Thesaurus
,
Medical
,
Encyclopedia
,
Wikipedia
.
Wetlands
An area in which water is permanently trapped in the soil. Examples of wetlands include swamps and bogs. Wetlands improve the quality of water in the area, provide fish (thereby creating
jobs
), and present other
economic
benefits.
Farlex Financial Dictionary. © 2012 Farlex, Inc. All Rights Reserved
wetlands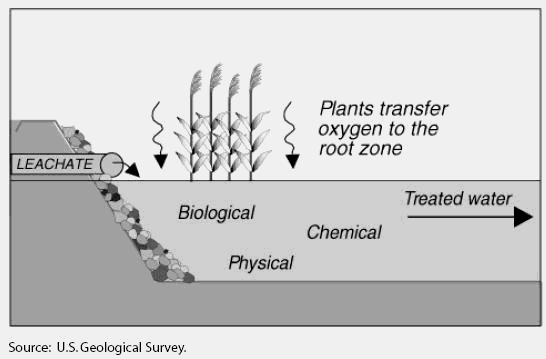 (1) Land normally saturated with water, such as swamps or marshes.Wetlands are now recognized as an important component of wildlife preservation, water purification, and protection against hurricanes. The federal government currently has no centralized wetlands protection program; the primary vehicle for preservation is the Clean Water Act as administered by the Environmental Protection Agency.Many states do have comprehensive wetlands management programs, however, and care should be taken to review all relevant laws before purchasing property that might be construed as wetlands. (2) An alternative wastewater management system is called constructed wetlands;it makes use of natural cleaning systems found in wetlands.The following diagrammed system, called the subsurface flow system, can handle discharges up to 10,000 gallons a day—enough for a small community

The Complete Real Estate Encyclopedia by Denise L. Evans, JD & O. William Evans, JD. Copyright © 2007 by The McGraw-Hill Companies, Inc.