hiatus
(redirected from pleuroperitoneal hiatus)
Also found in:
Dictionary
,
Thesaurus
,
Medical
,
Legal
,
Encyclopedia
.
Related to pleuroperitoneal hiatus:
pleuroperitoneal foramen
hiatus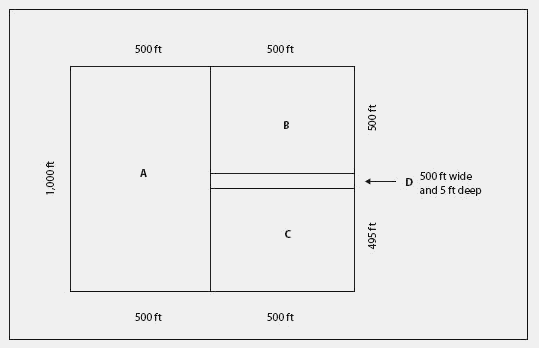 A break or gap. In discussions of land, an area of land that lies between two parcels but appears from legal descriptions and public records to not be a part of either.

Example: A parcel 1,000 feet by 1,000 feet has been divided. In writing the deeds, though, parcel C's description started at the southeast corner and proceeded northward only 495 feet rather than the full 500 feet necessary to meet the boundary with parcel B. The missing 5 feet is the hiatus. A court might hold that property C's grantor still owns the 5-foot parcel, or it might reform the deed, or it might find that the owner of parcel B adversely possessed the 5-foot parcel.