gap in title
gap in title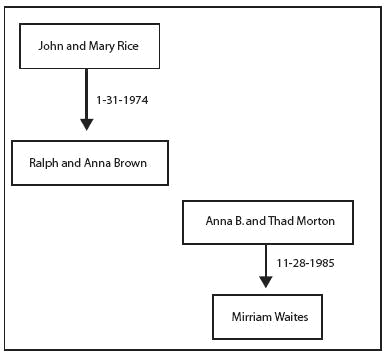 A break in the chain of title, as when one finds a deed into party A, and then later a deed out of party B,with never any more claims or deeds from party A.

Example: You see a deed into Ralph and Anna Brown in 1974, but no deed out of their names. On the other hand, the same property suddenly has a deed in 1985 from "Anna B. and Thad Morton" to Mirriam Waites, but you can't find a deed into Anna B. and Thad Morton. This is a gap in title. Most likely, Ralph Brown died and his widow, Anna Brown, married Thad Morton, but you will need additional research to clarify this.
The Complete Real Estate Encyclopedia by Denise L. Evans, JD & O. William Evans, JD. Copyright © 2007 by The McGraw-Hill Companies, Inc.