building height
Also found in:
Encyclopedia
.
building height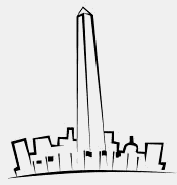 The total height from the bottom of the ground floor to the highest structure or decoration on the roof. Local building codes or airport avigation easements may place restrictions on building height.
Example: The Washington, D.C., building height restriction states that no building may be more than 20 feet taller than the width of the street in front of it, but exceptions may be granted for spires, towers, domes, minarets, pinnacles, and engineering structures such as ventilation shafts.
---
height, building
Generally held to be the height from the street to the surface of a flat roof or the average height of a pitched roof, without taking into account roof structures, air handling equipment, antennas, or satellite dishes. The term is most often significant when attempting to meet zoning restrictions, which usually contain their own definitional sections. If so, then it is irrelevant what the general public considers as the true measurement of building height; the method of measurement specified in the statute will control.
The Complete Real Estate Encyclopedia by Denise L. Evans, JD & O. William Evans, JD. Copyright © 2007 by The McGraw-Hill Companies, Inc.