range
(redirected from annual range)
Also found in:
Dictionary
,
Thesaurus
,
Medical
,
Legal
,
Encyclopedia
.
Price Range
The
high
and
low
prices between which a
security
trades
over a given period of time. The size of the price range is an
indicator
of
volatility
, with a large price range showing a great deal of volatility and a low range showing the opposite. A price range is also called simply a range.
Farlex Financial Dictionary. © 2012 Farlex, Inc. All Rights Reserved
range
The high and low prices reached by a security within a given period. A large range in relation to a security price tends to indicate greater price volatility, making the security a better candidate for trading purposes but not necessarily for investment purposes. Also called price range.
Wall Street Words: An A to Z Guide to Investment Terms for Today's Investor by David L. Scott. Copyright © 2003 by Houghton Mifflin Company. Published by Houghton Mifflin Company. All rights reserved. All rights reserved.
range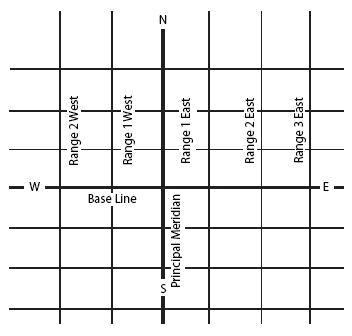 A division of land in the public land survey system.Each range line is approximately 6 miles apart and is identified according to its distance east or west from the principal meridian for the area. Range 1 West is in the column immediately west of the principal meridian for the area. See public land survey system.
The Complete Real Estate Encyclopedia by Denise L. Evans, JD & O. William Evans, JD. Copyright © 2007 by The McGraw-Hill Companies, Inc.