occupancy rate
(redirected from Occupancy Levels)
Also found in:
Dictionary
,
Thesaurus
,
Encyclopedia
.
Related to Occupancy Levels:
occupancy rate
Occupancy Rate
The number of units in a building with renters, expressed as a percentage of all units. For example, an apartment building with 100 units and 40 resident families has a 40% occupancy rate. It is the opposite of the
vacancy rate
.
occupancy rate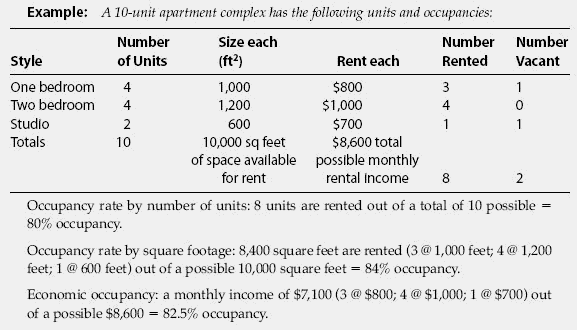 The ratio of rented property to the total available for rent.It is the flip side of the vacancy rate. Occupancy rates may be calculated by number of units, number of square feet, or by dollar value of rentals, also called the economic occupancy rate.