boiler room
(redirected from Boiler rooms)
Also found in:
Dictionary
,
Legal
,
Encyclopedia
.
Boiler room
Used to describe place or operation in which unscrupulous salespeople call and try to sell people speculative, even fraudulent
securities
.
Boiler Room
Informal; a place where workers make unsolicited telephone calls to completely unknown persons in an attempt to convince them to
invest
in a particular venture. Boiler rooms are controversial and some jurisdictions have put in place laws limiting their legitimate use. In any event, the term has a negative connotation; one often hears of boiler rooms in the context of shady and perhaps illegal investments.
Farlex Financial Dictionary. © 2012 Farlex, Inc. All Rights Reserved
boiler room
An area in a sales operation in which are located personnel who are engaged in contacting prospective buyers, usually by telephone, and in using high-pressure tactics to sell securities. These operations are associated with high commissions and unethical practices.
Wall Street Words: An A to Z Guide to Investment Terms for Today's Investor by David L. Scott. Copyright © 2003 by Houghton Mifflin Company. Published by Houghton Mifflin Company. All rights reserved. All rights reserved.
Boiler room.
A boiler room is a location used by con artists to contact potential victims out-of-the-blue -- an approach known as cold calling -- in an attempt to sell high-risk investments that may or may not be legitimate.
Boiler room scammers typically use high-pressure tactics to close an immediate sale and are unwilling to provide written information about either the investment they are pushing or themselves.
boiler room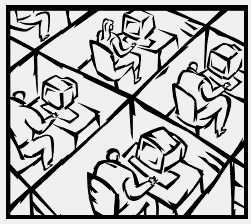 A lead-generating system usually characterized by large groups of people working in cubicles making cold calls to consumers in order to gauge interest in real estate investments,insurance products, refinance offers, or any number of other products.The leads are then sold to professionals for follow-up. Sometimes,the boiler room operation also engages in high-pressure sales techniques, which has lead many states to pass legislation allowing a cooling off period within which to reject and void any contracts entered into as a result of such tactics.
The Complete Real Estate Encyclopedia by Denise L. Evans, JD & O. William Evans, JD. Copyright © 2007 by The McGraw-Hill Companies, Inc.