amortization schedule
Also found in:
Wikipedia
.
Loan Amortization Schedule
The schedule according to which one
repays
a
loan
. The loan amortization schedule shows the amount of each installment and how much
principal
and/or
interest
is repaid each month. See also:
Amortization
.
Farlex Financial Dictionary. © 2012 Farlex, Inc. All Rights Reserved
amortization schedule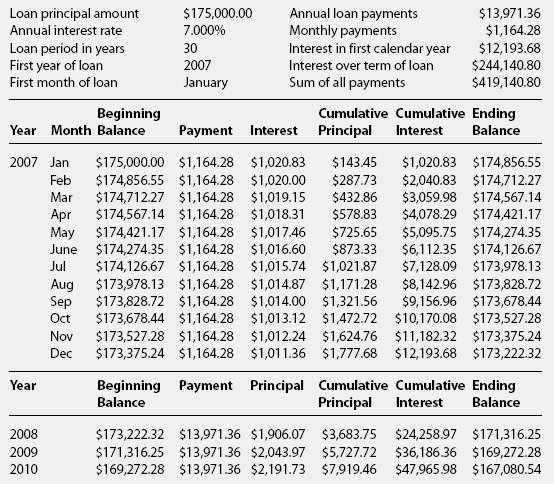 A report that usually shows the principal and interest allocation of each monthly payment during the first year,the total principal and interest paid in each subsequent year, and the total interest that will be paid over the life of a loan. Download a template for creating loan amortization reports by going to the Microsoft Excel Web site at http://office.microsoft.com/en-us/templates.
The Complete Real Estate Encyclopedia by Denise L. Evans, JD & O. William Evans, JD. Copyright © 2007 by The McGraw-Hill Companies, Inc.